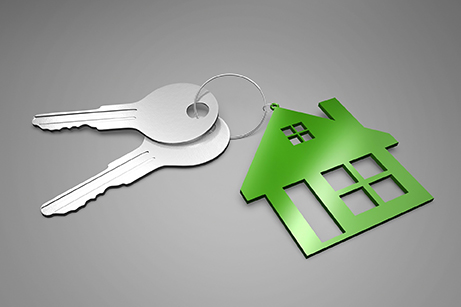 Friedman Realty Associates provides you with a personalized home buying experience starting with a goal assessment interchanged with Friedman Realty Associates' resources so your choice of where you want to live aligns with what is important to you and your lifestyle. We listen carefully and research thoroughly to provide Buyers with productive and immensely satisfying home-finding experiences.
Everyone dreams of owning their own home. Whether buying your first home, or if you are a seasoned buyer, it can be a very exciting, yet a very anxiety-filled experience. However, if you know what to expect during the home buying process you will be more relaxed and comfortable throughout this process. We have the knowledge, skills, and patience to take you, the Buyer, through the process, step by step, without any surprises.
Paying Cash
If you are planning to pay cash, you will need to have a "Proof of Funds". This would be a letter from your financial institution on their letterhead confirming you have enough cash or liquidity to pay in full for your home purchase.
Getting a Loan
If you are planning to get a loan, you will want to speak to a lender prior to looking at homes in order to know what size loan you can qualify for. That way we can help you find a home that fits your budget. It saves time and saves you from disappointment in the home search process. It is so disappointing to fall in love with a home and then find out it is too expensive for you to qualify. We will give you the information for lenders to contact. From the lender, you will receive a prequalification form to accompany an offer on a home.
Finding a Home
Once you have been pre-approved and know the amount from your lender, or have determined your budget if buying with cash, it is almost time to find your home! First, working together with you, determine what your goals are in purchasing a home and the most important features of the home you would like to buy, including location and amenities. Second, we will search to find the best homes that meet your criteria. Next, we schedule time around your schedule to go see these homes! Once you find that perfect home, it's time to make an offer.
Making & Negotiating Your Offer
This is where our expertise is essential to the buying process. We review all aspects of the comps and other information we have for determining your purchase price and review with you the aspects of the home that will determine what purchase price to offer. Once the offer is in, unless Buyer & Seller agree on the purchase price and other elements of the contract right away, negotiations begin and counter-offers take place. This is the time when we stand up for your interests, negotiating for as low a purchase price as possible and /or the concessions you want from the Seller.
Home Inspection Process
Getting a home inspection is a vital part of the home buying process. These inspections, typically paid for by the buyer, ensure that the home's foundation, ceiling, heating, electrical system, walls, plumbing, heating & air-conditioning, and roof are up to certain standards. If there is a pool and/or spa they need to be included in the inspection, also. In metro Phoenix, a termite inspection is another important inspection to have done. Other inspections can be done as needed, such as one done by a structural engineer. You, as the Buyer, typically have 10 days to get the inspections completed. Many buyers have been saved from buying a home that needs far more work done than is visible to a buyer. In this case, the buyer is able to back out of the contract within the ten days and still get their earnest money back.
Insurance for Your Home
If you are setting up a loan, lenders require you insure your home according to lender law. Home Insurance Policies cover the costs to fix any damages that might occur to the home. The price of this insurance is dependent on a home's age, location and value and the insurance company you choose. Be sure to call around and get several quotes. Agents will oftentimes be able to take your information over the phone and get back to you the same day with a quote. Once you choose a company to insure your new home, the cost of that policy is normally added into your closing costs and sent into an escrow account to be paid to the insurance company directly the first year.
The Closing Process
Before the home is legally transferred to you, the closing process must occur. During this phase, you will sign the mortgage documents if you are getting a loan, pay closing costs, and sign various other legal documents. If you are paying cash you will either provide a cashier's check for the amount shown on the Settlement Statement or have the amount wire-transferred to the title company. Because Arizona is an "Escrow State", closings here are somewhat different than in many other states.
What Is an Escrow State?
Depending on the state you are buying residential property in, you would use one of two main types of real estate closings. The more widely-known type of closing involves buyer and seller and other involved parties meeting at the closing table with the buyer and the seller signing the documents. The keys, property title, and money are exchanged. That event is known as "the closing".
Arizona is an Escrow State. This means everything takes place in advance of Close Of Escrow (COE). The Buyer and the Seller do not sit down at a closing table together; Buyer and Seller each meet with the escrow officer individually in advance of COE. A Buyer does not necessarily have to be in Phoenix to sign their closing documents; a Buyer can sign their closing documents remotely. Everything is completed in advance—typically a number of days in advance—of COE: the signing of documents, including loan documents if you are financing, and submittal of funds (cashier's check or wire transfer) to an escrow account. "Close of Escrow" is complete once the funds have cleared and the recording of the sale takes place with the appropriate county. At that point, it is appropriate for the Buyer to receive the keys to their new home.